Ingredient Spotlight: Manuka Honey
Posted by Store Manager on
Ingredient Spotlight: Manuka Honey
You put it in your tea but did you know Manuka Honey is also the bee's knees in skincare?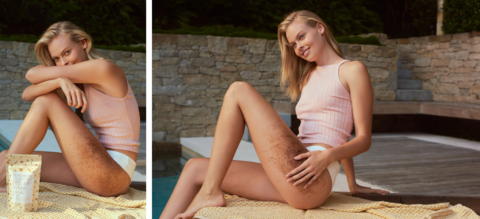 You put it in your tea, you likely drizzle it on your yogurt or toast, but did you know honey can also work wonders when lathered over your body?
However, its important to note that not all honey is created equal and Manuka Honey is officially considered the bee's knees amongst skincare aficionados the world over.
What's all the buzz about?
Native to New Zealand, Manuka Honey is a sweet miracle worker, which is produced by bees that gather nectar from the flowering Manuka Bush, when it's in full bloom, just four to six weeks each Summer.
While its incredibly rare, this multi-tasking ingredient also delivers a variety of beautifying benefits fit for a Queen Bee, which promise to improve the overall appearance of your skin.
Manuka Honey acts as a humectant, due to its natural sugar component, which means it draws moisture from the air and binds it to the skin, providing a welcome hydration boost.

It has anti-inflammatory properties that can reduce redness whilst helping to calm skin conditions such as eczema, rosacea and psoriasis, healing and soothing from head to toe.

Manuka Honey is over-flowing with antioxidants, which work over-time to reverse the signs of ageing à la Benjamin Button, to help ward off damage caused by free radicals.

From bacne to buttne, Manuka Honey has the power to banish breakouts, thanks to its powerful antibacterial properties, which slough away dead skin cells to keep your skin crystal clear.

Manuka Honey helps speed up healing, which is why this golden elixir has been used topically by the Maoris for thousands of years to treat open wounds and burns.

Manuka Honey is high in hydrogen peroxide, an ingredient which can help brighten the skin and lighten acne scars.

If your pH levels have gone haywire, Manuka Honey can balance them out again faster than you can say glow-up goals.
Best for: Absolutely everyone! But especially 'drier than the Sahara desert' skin types.
Can be found in: TheBean BodyBee My Manuka coffee scrub and our next cuppa (of course.)