5 Instagram Accounts to follow for Beauty #INSPO
Posted by Store Manager on
5 Instagram Accounts to follow for Beauty #INSPO
Time is running out, our Discover the most double-tap worthy beauty accounts to scroll your way through.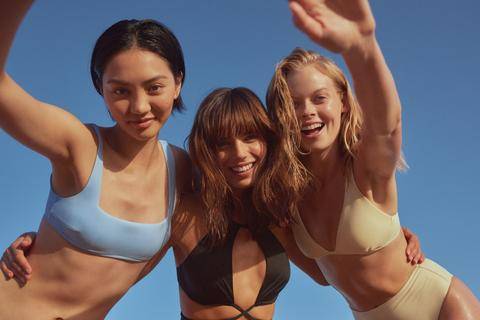 Discover the top five beauty Instagram accounts that have officially received the Bean Body seal of approval. We promise you'll want to religiously double-tap every single one of their posts.
@rachael_brook
Rachael's love affair with makeup began at an early age when she would practice different hair and make up looks on her unsuspecting (and very supportive) father whenever he nodded off on the couch. Her big break came at the age of 15 when she assisted legendary makeup artist Rae Morris before branching out into editorial work with the likes of Vogue, Shop Til You Drop and Cosmopolitan. She breaks down each of her blondes really do have more fun, effortless neutral looks via her feed, which makes it the perfect source of easy-to-replicate inspiration.
@eleanorpendleton
Eleanor Pendleton is the Editor-in-Chief of Australia's premiere online beauty publication, Gritty Pretty. Since becoming an entrepreneur who "plays with beauty products for a living," Eleanor has seen superstars such as Khloe Kardashian, Shay Mitchell, Miranda Kerr, Jen Atkin, Meghan Markle and Elsa Pataky grace the pages of her digital magazine. A trailblazer in its space, Gritty Pretty offers a curated beauty edit deemed essential by the industry professionals that know best - Bean Body Ambassador Alannah Walton has even made a cameo.
@joannafleming
When it comes to all things skincare, Joanna Fleming wears her know-it-all reputation like a badge of honour. As the Beauty Editor at Adore Beauty and co-host of the Beauty IQ Uncensored podcast, she's earned eternal bragging rights as a walking, talking beauty encyclopaedia - from retinol to bum hair - no topic is off limits. Joanna has the magical ability to cut through the BS to explain the features and benefits of her favourite PYDKYN - products you didn't know you needed.
@kelly_mccarren
If Kelly McCarren could be described in one word it would be relatable. She distils all the latest skincare saviours, makeup MVPs and beauty hauls into easy to follow, honest reviews that will actually help inform your buying decisions. Kelly explains all the latest trends - what the hell is dermaplaning anyway? - and she's never met a body scrub she didn't like. But what we admire most is that she can be confident and comfortable with who she is without feeling the need to defend her cosmetic choices.
@chloemorello
There's 1.2 million reasons to trust Chloe Morello's opinions about makeup. Having kicked off her online career back in 2008, she's an OG influencer that recreates iconic celebrity looks, whilst offering useful makeup tips and tricks. She's also the founder of Face Halo, a line of reusable makeup wipes that were created with the lazy gal in mind.